We know what a pain it can be searching the forums and filtering through all the posts to find all the useful technical information floating around out there. Zuki Offroad has been created for the purpose of gathering that technical information for Suzuki 4x4 enthusiasts and consolidating it in one useful location.
Want To Share Your Photos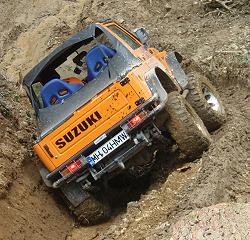 Zuki Offroad has added a new photo gallery that allows users to upload photos of their rigs.
Check it out by clicking HERE. You'll need to Register to be able to upload.